Okay so i finally got to go to London to get my MAC MAC goodies! :)
I went like really early so that it wouldn't all sell out and i was like the only person in the shop lol.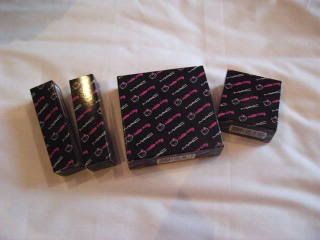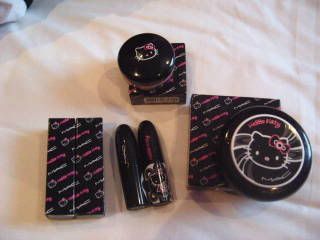 I got to MAC Covent Garden for just after 10.30 and there were so many underground line closures that it was really hard to get around.
The MA in there is sooo nice...she's called Tasha or something like that and she got me all the stuff i wanted.
I took in my 12 empty containers and got Big Bow and Strayin' lipsticks from Hello Kitty.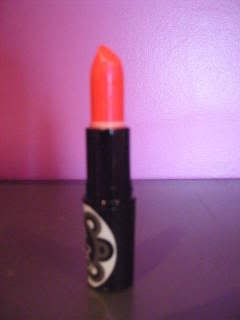 Big Bow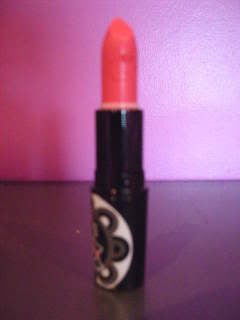 Strayin'
Strayin' is a really beautiful pink which i've tried pairing with Petite Indulgence Cremesheenglass and it tones it down a bit to make it more wearable.
Big Bow is nowhere near as bright as it looks, it gives a nice natural rosyness to the lips with some blueish glitter.
They look really similar in the pictures but trust me they're completely different!
Next i got Pretty Baby Beauty Powder. If i'm honest, i was a sucker for the packaging :(
I was toying between getting Pretty Baby or Tahitian Sand but my pink addiction won over again :P
When i got it home i realised that it's nearly identical to my MAC for Emanuel Ungaro Beauty Powder, Flow Mist Dew but i tried them out and FMD is so much more pigmented than PB, i use FMD as a blush and will use PB as a highlighter.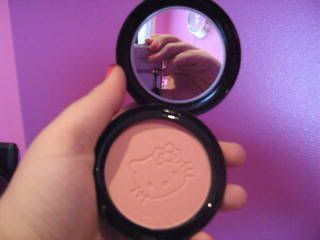 The final thing i got from HK is Pink Fish TLC which i had heard really good things about and i was really supprised that they hadn't sold out.
It's a really good TLC but not as pigmented as i'd hoped and it doesn't last very long on the lips.
The smell and packaging make up for it though! It smells like a cake shop and the packaging is just too cute!
So onto Grand Duos....
I had been eyeing up this collection for a while on the internet and only really liked the look of the two which i ended up getting.
I had expected the collection later than it happened so that i could save up but MAC are always weird with their release dates.
They were very expensive for what they are but i just had to have them.
They're smaller than i thought as i was hoping they would be more like the size of an MSF but owell.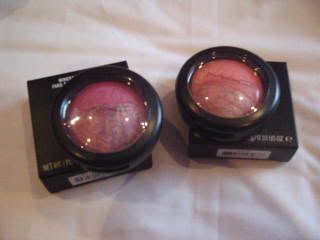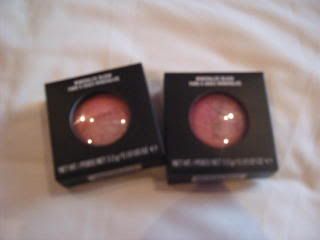 First i got Love Rock which is a fuschia pink on the solid side with marbled browns and purples the other. It has silver sparkles which is nice as my other one has gold ones.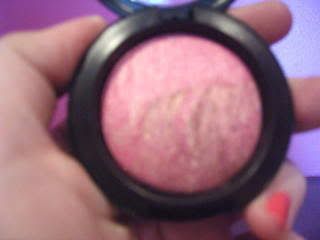 Love Rock
Second i got Moon River which was the one that really caught my eye on the internet and is my favourite. It's solid peach one side with marbled blues and pinks the other side.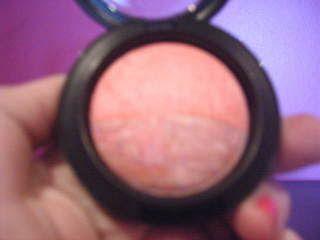 Moon River
You really can't appreciate their beauty in the photos as my camera is so rubbish but they really are lovely so check those out.
So now that HK and Grand Duos are out of the way, bring on Sugarsweet lol!
Please comment i always like to know you're opinions.