So i went into town today and popped into Superdrug as i had some spare cash. I was planning to just get Maybelline Colossal Mascara as it's on offer at the moment but i saw that GOSH was on 3 for 2 and decided to go for that instead as i didn't really need a new mascara.
I got 2 brushes and a lippy. Normally i'd just get 3 of the most expensive items i wanted to get the most free but i didn't have much money so i kept with what i got.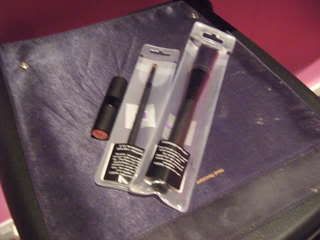 Okay so i gave in.....i finally got a GOSH Darling lipstick!
Yes,after months of reviews and reccomendations most notably from lollipop26 i gave in a got it and i'm sooo impressed!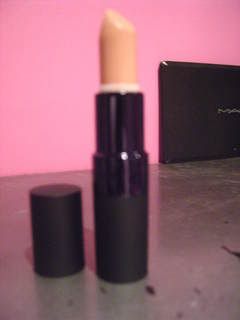 It's a really pretty neutral with just a hint of pink. It's actually nearly the same as my MAC pure rose lustre lippy which was limited edition from the Emanuel Ungaro collection and i'm nearly out so i'm super happy about that :)
The texture is very smooth and creamy and lasts for quite a long time. It's one of those lippies that you can apply on the go without a mirror and so is really convenient.
I got it free with 3 for 2 but it usually retails for £5.87.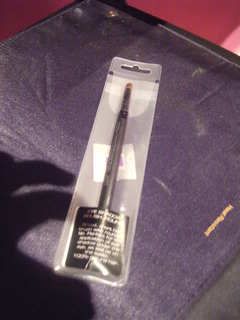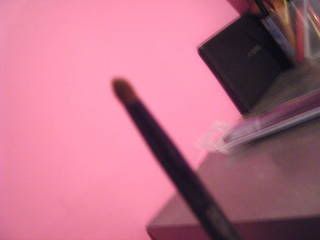 Secondly i got a new crease brush as i love my other one so much. It does all the work for you and really suits me as i have small lids. It was also a much cheaper alternative for while i'm saving for MAC brushes. It retails for £6.85, an absolute bargain considering they're made from 100% natural hair.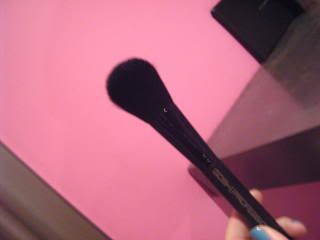 The last thing i got was a powder brush but i will be using it as a large blush brush. I've tested it out and it's the perfect size to apply blush. The brustles are soft, not as soft as MAC but it'll do.
It's £9.79, GOSH's most expensive brush but well worth it.
Overall i spent £16.64 which roughly works out at just over £5.50 per item and i'm very happy :)
If anyone has tried GOSH then recommendations are welcome.